In a chemical process, (aq) signifies an aqueous solution. A solution whose solvent is water is an aqueous solution. A solution whose solvent is water is an aqueous solution. It is often represented in chemical equations by attaching (aq) to the applicable chemical formula.
For example, a solution of table salt, or sodium chloride (NaCl), in water would be represented as Na+(aq) + Cl – (aq).
The term aqueous (which derives from aqua) denotes relating to, being comparable to, or dissolving in water.
Water is a universal solvent in chemistry because it is an excellent solvent and naturally plentiful.
Since water is commonly employed as the solvent in studies, the term solution refers to an aqueous solution unless the solvent is indicated. A non-aqueous solution is one in which the liquid solvent is not water.
Characteristics Of Aqueous Solution
Hydrophilic substances dissolve well in water, but hydrophobic substances do not. Sodium chloride is an example of a hydrophilic material. As part of their Arrhenius definitions, acids and bases are aqueous solutions.
Hydrogen ions (H+) and hydroxide ions (OH) are in Arrhenius equilibrium in an aqueous solution ([H+][OH] = Kw = 1 x 109 at 298 K). As part of their Arrhenius definitions, acids and bases are aqueous solutions.
Hydrogen chloride (HCl) is an example of an Arrhenius acid because, when dissolved in water, it dissociates the hydrogen ion. Sodium hydroxide (NaOH) is an Arrhenius base because, when dissolved in water, it dissociates the hydroxide ion.
Aqueous solutions may include hydrated atomic hydrogen and hydrated electrons, particularly in the alkaline zone or after radiolysis.
Reactions In Aqueous Solution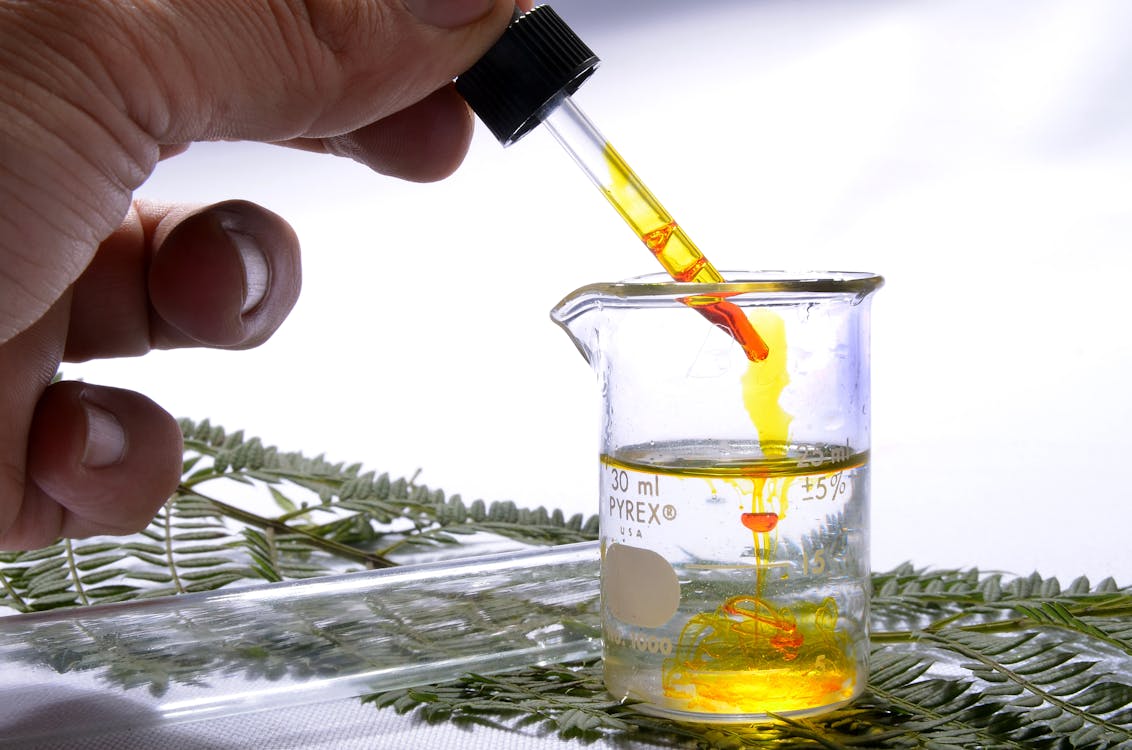 Typically, reactions in aqueous solutions are metathesis reactions. Metathesis reactions are another word for double displacement, which occurs when a cation displaces to establish an ionic connection with the other anion. The cation bound to the latter anion will dissociate and bond with the other anion.
Precipitation is a typical metathesis process in aqueous fluids. This reaction happens when two aqueous strong electrolyte solutions combine to form an insoluble solid, a precipitate.
The capacity of a material to dissolve in water depends on whether it can match or exceed the strong, attractive forces that water molecules create amongst themselves. If material is incapable of dissolving in water, its molecules precipitate.
When developing the equations for precipitation reactions, it is necessary to identify the residue. To calculate the precipitate, check a solubility chart. Insoluble chemicals precipitate, whereas soluble compounds are watery.
There may not always be precipitation. In metathesis processes, dissociated ions are represented by complete ionic equations and net ionic equations.
When doing calculations involving the reaction of one or more aqueous solutions, it is generally necessary to determine the concentration or molarity of the solutions. The concentration of a solution is expressed in terms of the form of the solute before dissolution.
View Also :
Which Social Science Is Called The Mother Of All?
What Does N Stand For In Chemistry?
What Is Charge In Physics Class 10?
Sunil Mahar
Digital Marketing Specialist | SEO Expert | Social Media
🌐About Me Greetings! I'm Sunil Mahar, a passionate digital marketer with a proven track record of excellence in the realm of SEO (Search Engine Optimization) and social media. With a wealth of experience spanning over three years, I've honed my skills in crafting effective online strategies that drive growth and engagement.
🚀 SEO Enthusiast As an SEO aficionado, I've delved deep into the intricate art of optimizing websites to soar up the search engine ranks. My expertise lies in seamlessly blending technical prowess and creative content strategies to enhance online visibility. From keyword research to on-page optimization, I've navigated the dynamic landscape of SEO with finesse.
📱 Social Media Maven Navigating the ever-evolving social media landscape is my forte. I possess an innate ability to leverage platforms to their fullest potential. From cultivating compelling content to fostering meaningful connections, my social media endeavors are geared towards amplifying brand presence and driving engagement.
🌐 Website Wizardry My journey includes the skillful development of websites that resonate with both users and search engines. Armed with an eye for design and a penchant for functionality, I've played a pivotal role in creating digital experiences that captivate and convert.
📈 Proven Experience Having collaborated with a diverse range of companies, I've had the privilege to immerse myself in various projects. This hands-on experience has endowed me with insights into different industries, enabling me to tailor strategies that yield tangible results.
🔗Let's Connect Are you seeking an adept digital marketer to elevate your online presence? Or perhaps you're interested in unraveling the potential of SEO and social media for your business. Let's connect and explore the endless possibilities together.
Email: [Sunilmahar9966@gmail.com]